VispaTalk - Ditch the Landline!
With unlimited call tarif's from £5.99, why would you need a landline?
£6.99/month
Unlimited Landline Calls
Chat for as long as you want to
any UK 01, 02 or 03 numbers
£9.99/month
Unlimited Landline & 0845
Unlimited 01, 02, 03 & 0845
plus 5p per min UK mobiles
£14.99/month
Unlimited International
All the features in VispaTalk Premium
plus unlimited to 28 countires
Check out some of our fantastic international rates...
Call charges are per mininute and include VAT. For full details of all pricing,
download our tariff guide.
Call Rate Checker
Use our handy rate checker below to find the cost of a call.
Use your existing phone
If you already have a VoIP phone or broadband router with built in VoIP ports great! Plug in your phone and
call. If not, don't panic. Our handy VoIP adaptor will come pre-configured and convert any standard telephone
into a fully featured Voice over IP phone.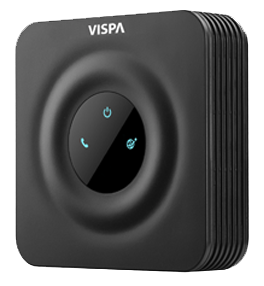 Destination
Prefix
Price/Min
Connection charge
_destination
_prefix
_price
_charge