How does Vispa's Gigabit Fibre Village work?
We will enable villages for Gigabit-capable, fibre to the home with as little as 50 pre-registration. With the help of developers, neighbours and landowners, we will design & build a gigabit fibre broadband service, right to your doorstep. For ease and speed, we prefer to use private land where possible. Vispa will work with your community to find a solution that works for all.
Dependant on the number of homes and businesses subscribing to the service, typical charges are around £40 + VAT per month for a residential user & £70 + VAT for a business. Tariffs will offer speeds from 200Mbps to 10Gbps. Installation fees will either be free of charge (with a DCMS voucher) or £1500 + VAT. We will give a better indication once we confirm how many homes and businesses are interested in your community.

Getting started with

To get started, firstly we will ask you to pre-register by clicking the register button below. We'll ask some basic information.
As part of our design and build, we make use of as much private land as possible. We can connect homes via fields and neighbours land by burying a small 50-60mm fibre pipe. If we can service other neighbours by burying within your land, we will ask you to sign a simple wayleave agreement. We're happy to help bury the cable or you may prefer provide assistance.
Once the fibre pipe has been laid, we'll contact you to arrange your home or business installation. We'll provide your with a new gigabit capable wifi router.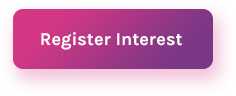 Frequently Asked Questions