Business Fibre Ethernet Leased Line
Unrivalled. Dedicated bandwidth just for you starting from only £120 per month.
If being connected is critical to your company, then Cloud-ready Internet Access (Ethernet) could be for you.
You'll benefit from a direct connection to the internet with speeds between 10Mbps and 10Gbps(10,000Mbps). It's highly scalable, super reliable and faster than any broadband connection.
With a dedicated line that's guaranteed to be up 99.95% of the time, you'll increase employee productivity and provide exceptional service by reducing delays and downtime.
We monitor the connection 24/7/365, and in the unlikely event anything goes wrong, the line comes with a market-leading service level agreement with fix times from 5 hours.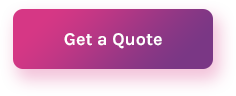 Save up to £2,500 off a dedicated internet connection
The £67m Gigabit Voucher scheme has been launched by the Department for Digital, Culture, Media and sport(DCMS) and allows small and medium sized enterprises that meet a certain criteria to claim up to £2,500 towards the installation of a super-fast dedicated internet connection.
Get a quote today to see if you are eligible for free installation.