How to manally configure your Zyxel VMG-8623 VDSL/FTTC router
In this guide, we're configuring a Zyxel VMG-8623 VDSL (FTTC) router using the quick start setup.

1) Connect to your router's WiFi network using the SSID & password on the back of the router or by connecting your laptop to the router via an Ethernet cable. Log in with username admin and the password also displayed on the back of the router (note its different to the wireless password):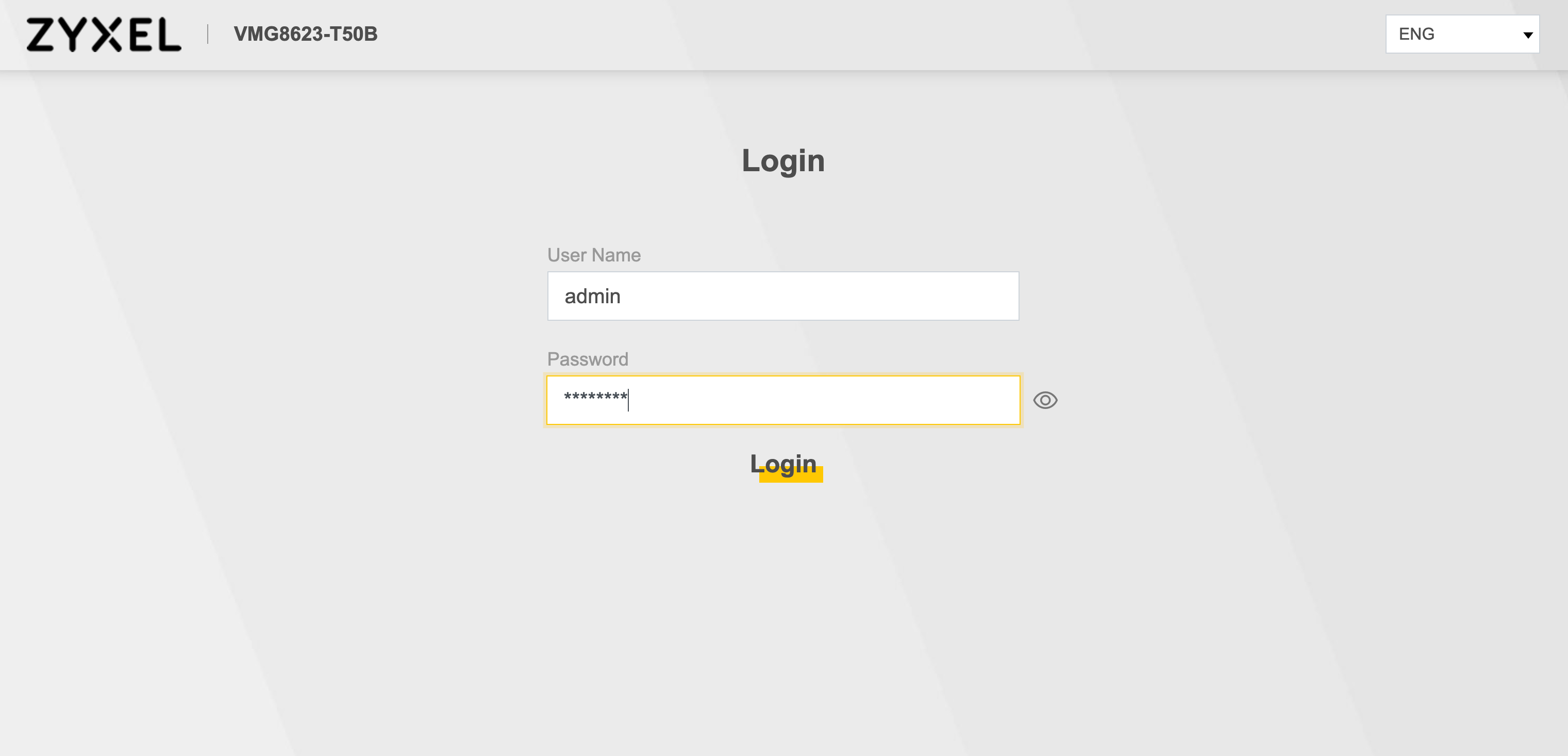 2) Once logged in, on the dashboard, click the menu button (looks like a burger icon) on the top right of the page. Select Network Setting and Broadband: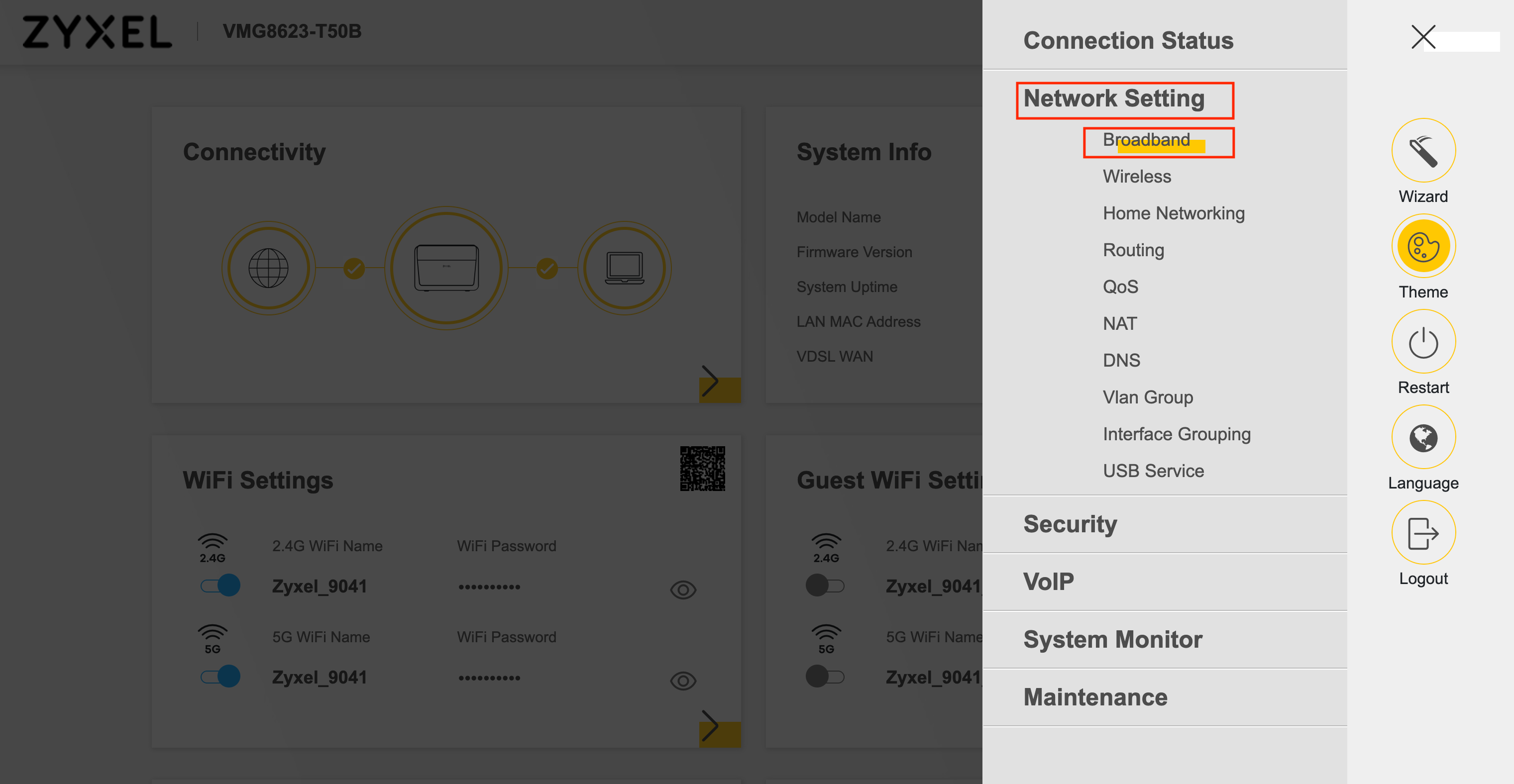 3) Next, select the edit VDSL icon on the right-hand side (to edit the settings for VDSL).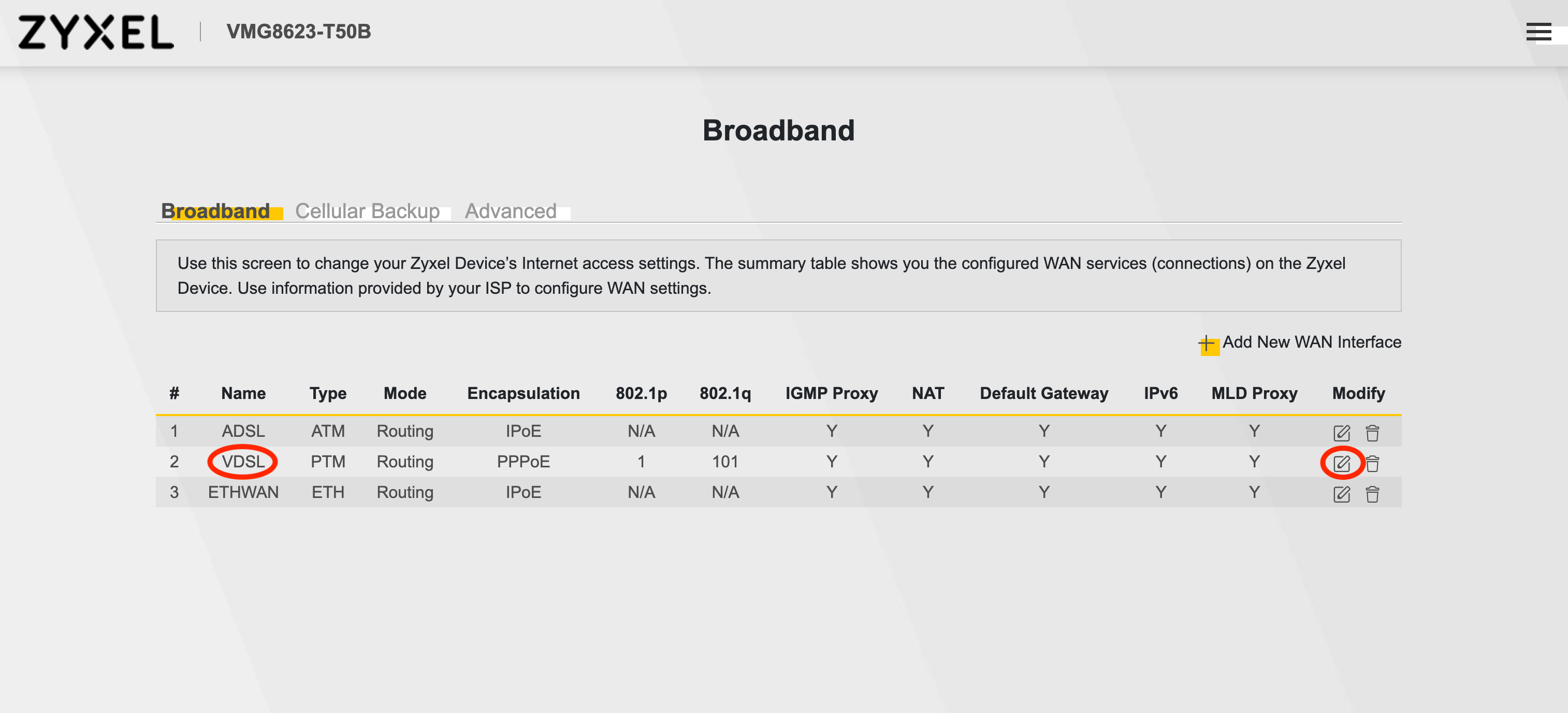 4) Now, you must enter your PPPoE username & password provided by Vispa. The select Encapsulation as PPPoE. Finally set the VLAN settings as indicated - 802.1p = 1 & 802.1q = 101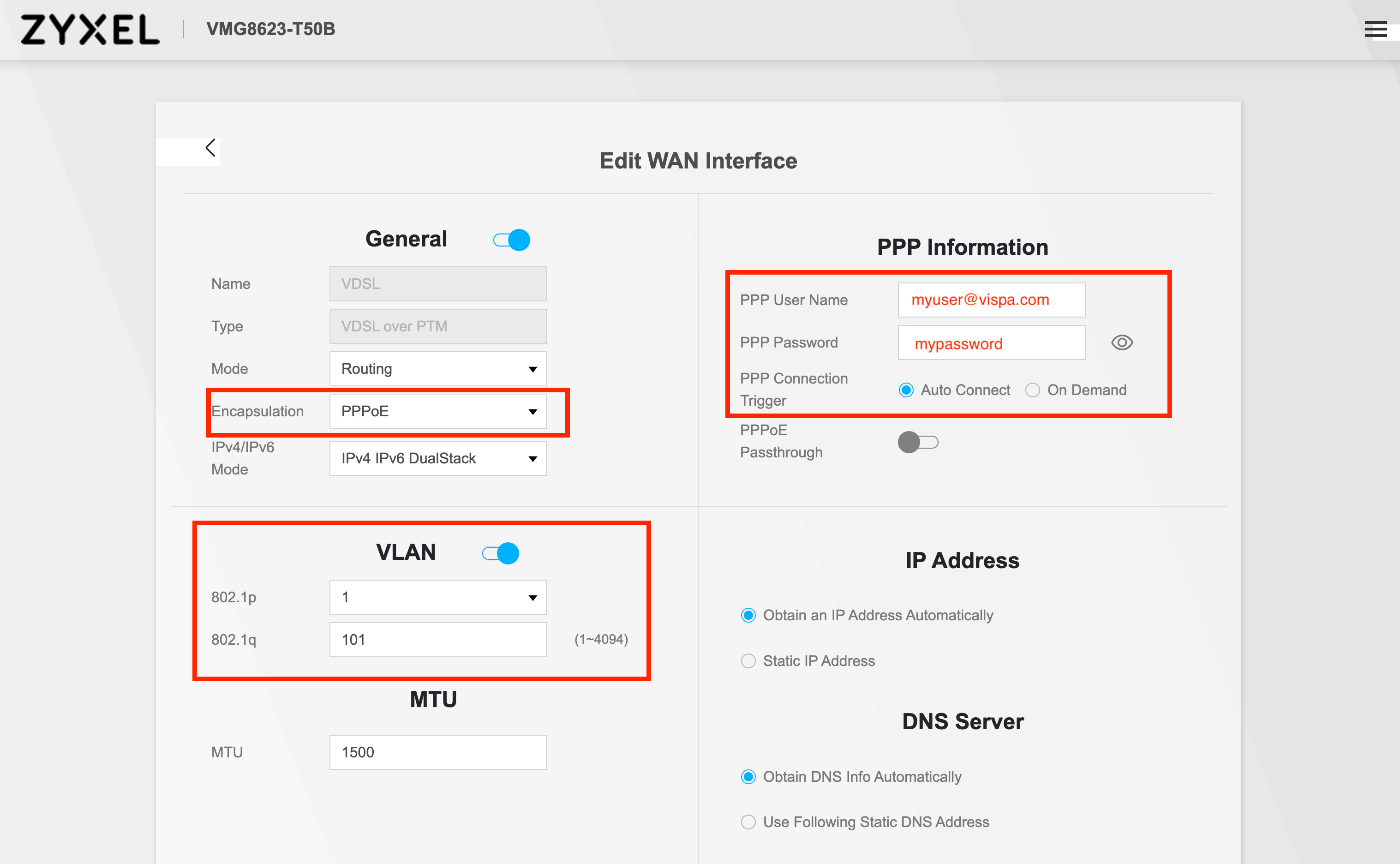 Once completed as above, click save.
The router will now reboot and connect to the Vispa network.