Setup your TP-Link ADSL router
In this guide we're configuring a TP-Link TD-W8870 ADSL router using the quick start setup. Most routers have a similar process and will use the same settings.
1) Connect to the web interface for your router on either http://192.168.0.1 or http://192.168.1.1
2) Select "Quick Setup" and click "Next"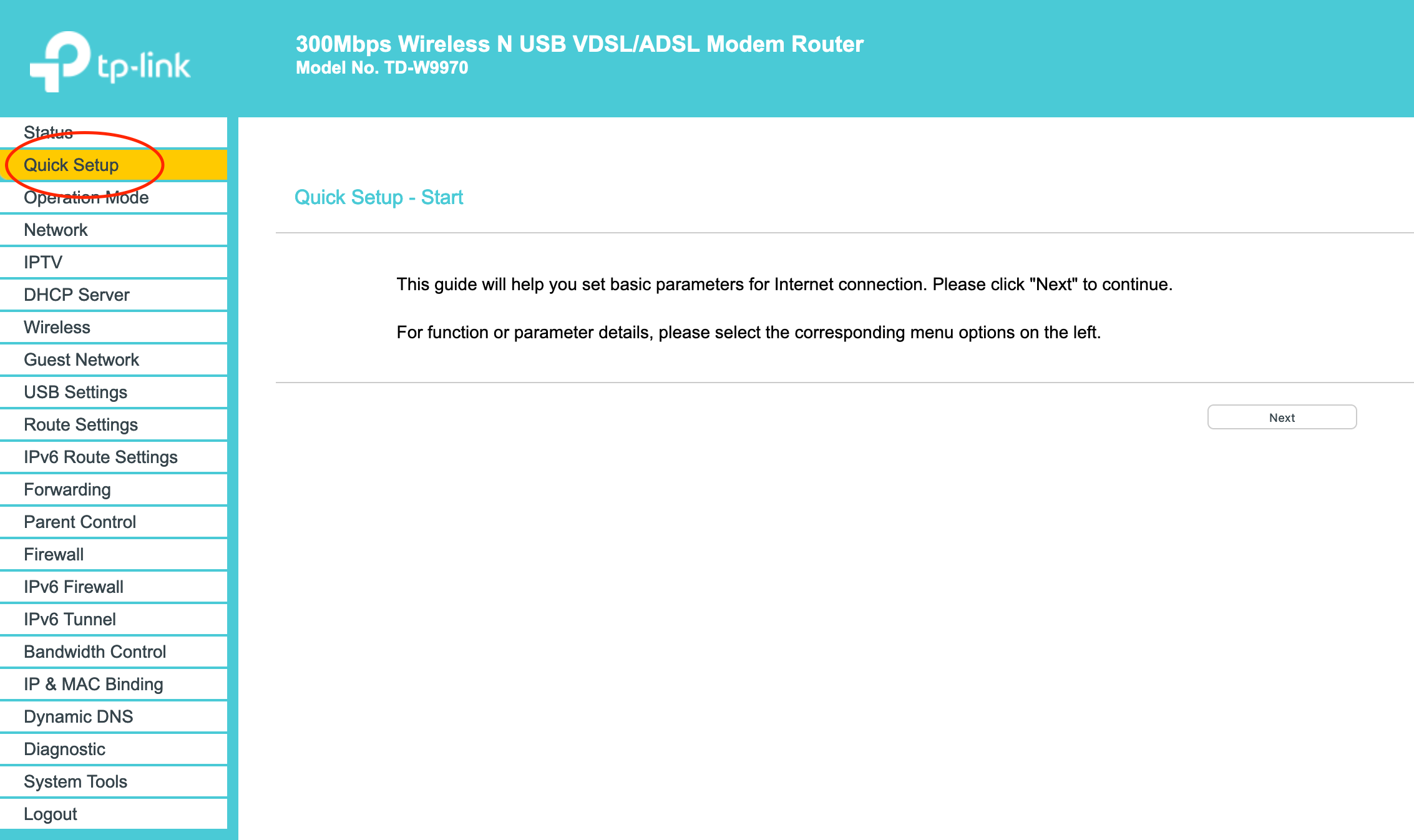 3) Make sure the timezone is correct and click "Next"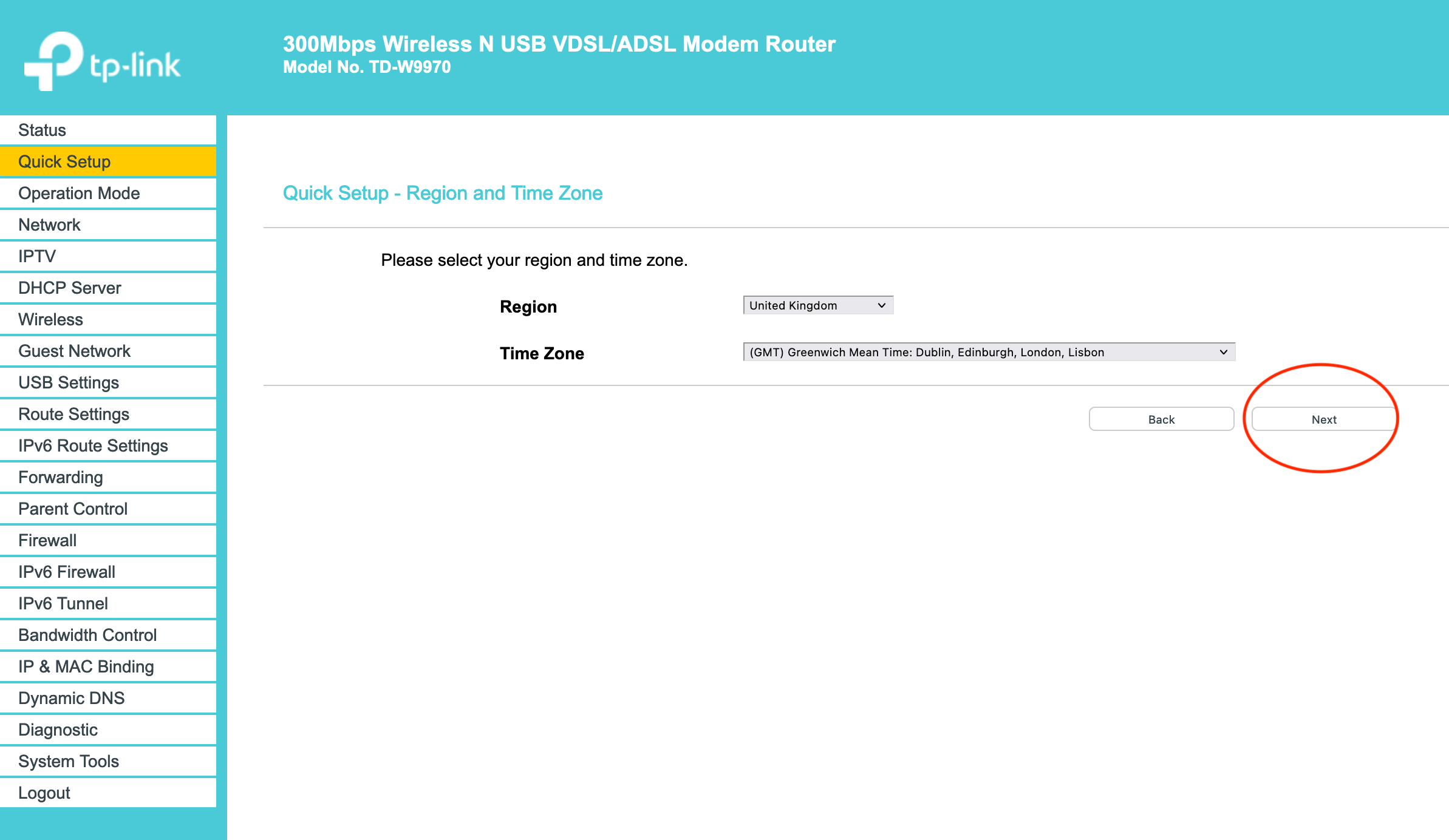 4) If the router is connected to the telephone line, you can choose auto-detect or choose manual to configure the setting manually. In this guide, we will choose manual so you can see the required settings. Then select "Next"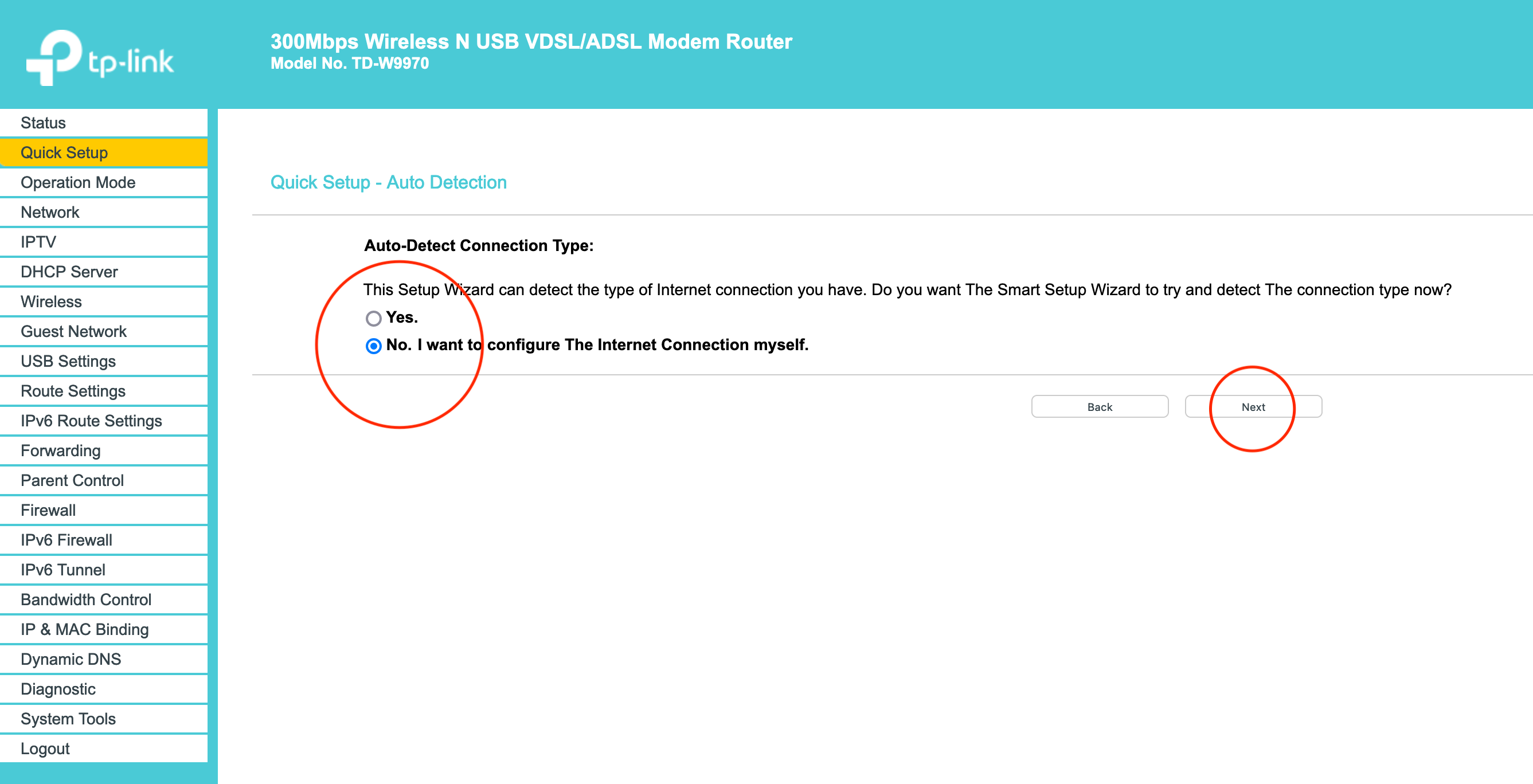 5) Some models have ADSL_Vispa profiles, others don't. Select ADSL_Vispa or ADSL_BT (as Vispa use BT Openreach lines). VCI should be set as 0 and VCI as 38. The connection type is PPPoA.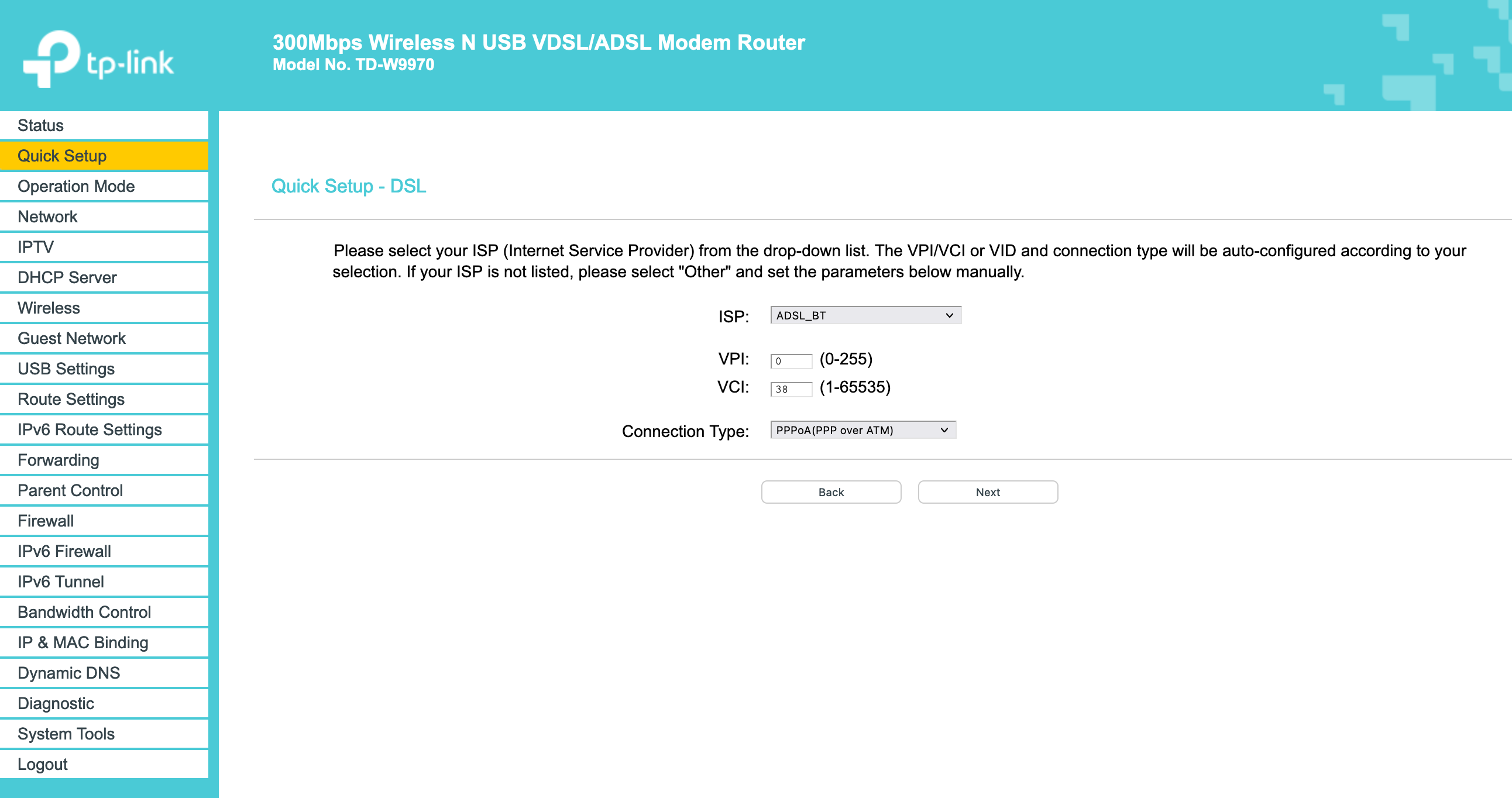 6) Next enter the username and password which we have provided. It will be formatted as username@vispa.com for example.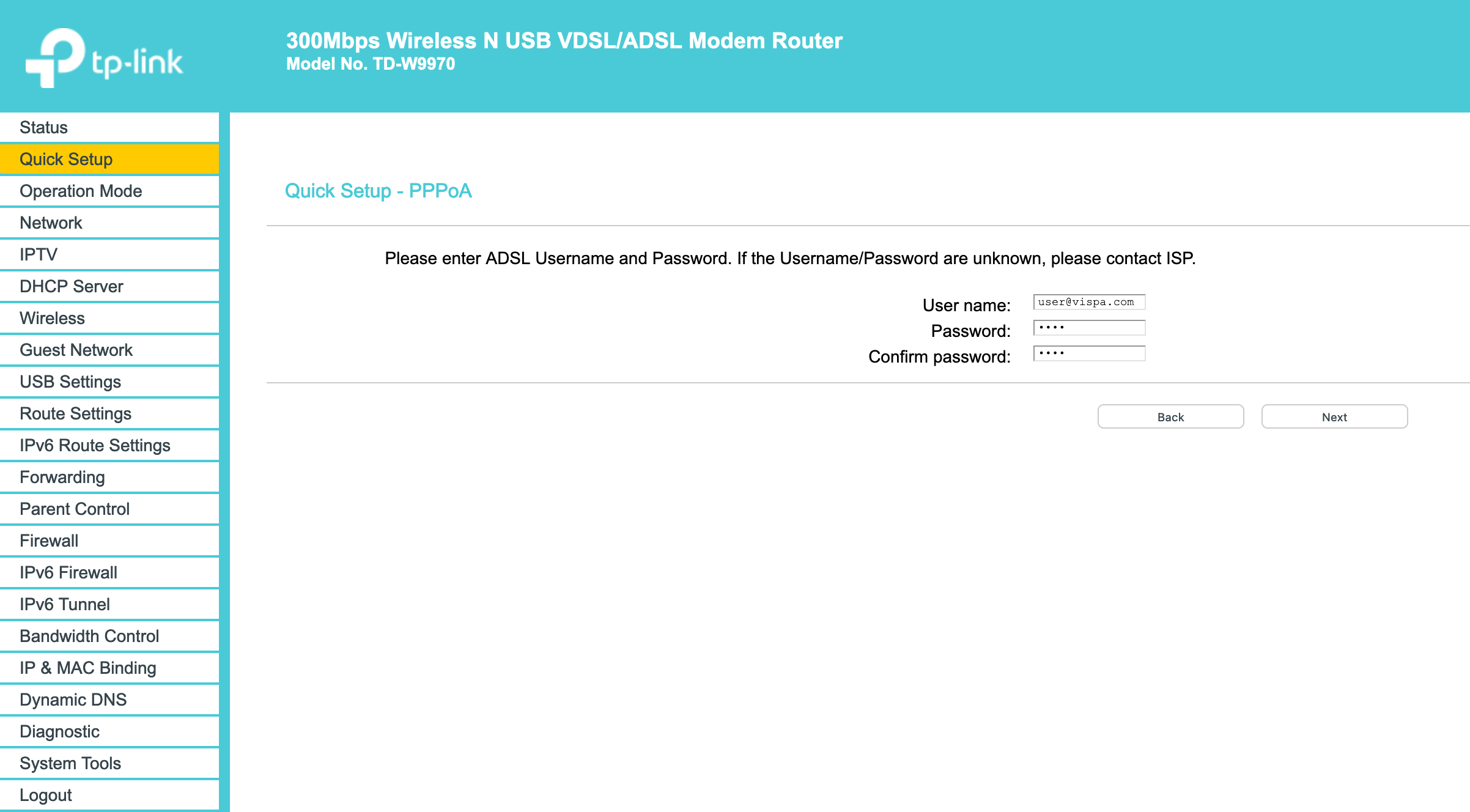 7) The next screen you can set your WiFi Network Name and password.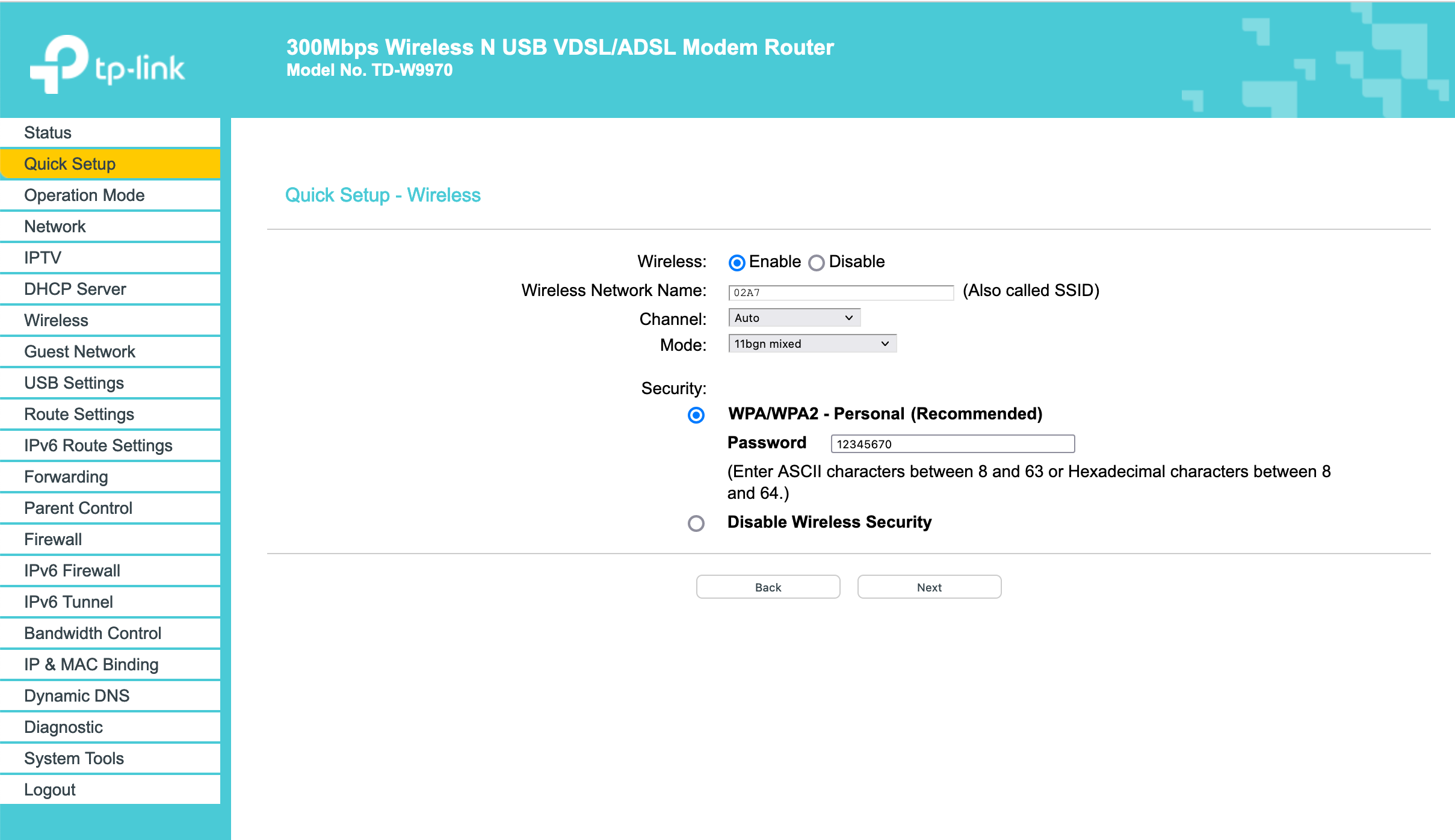 8) Confirm all the details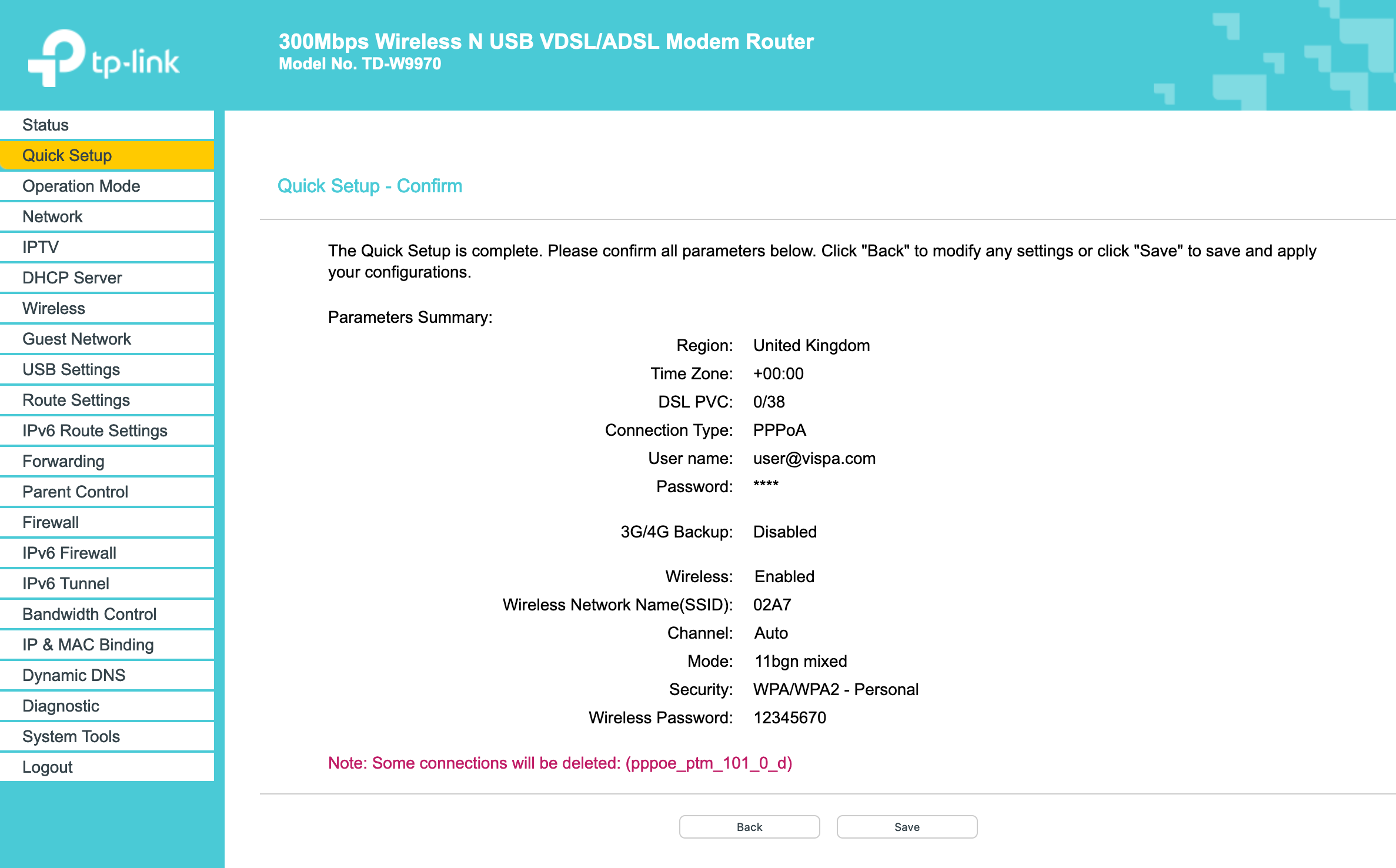 9) The router will the save the settings and display a success page: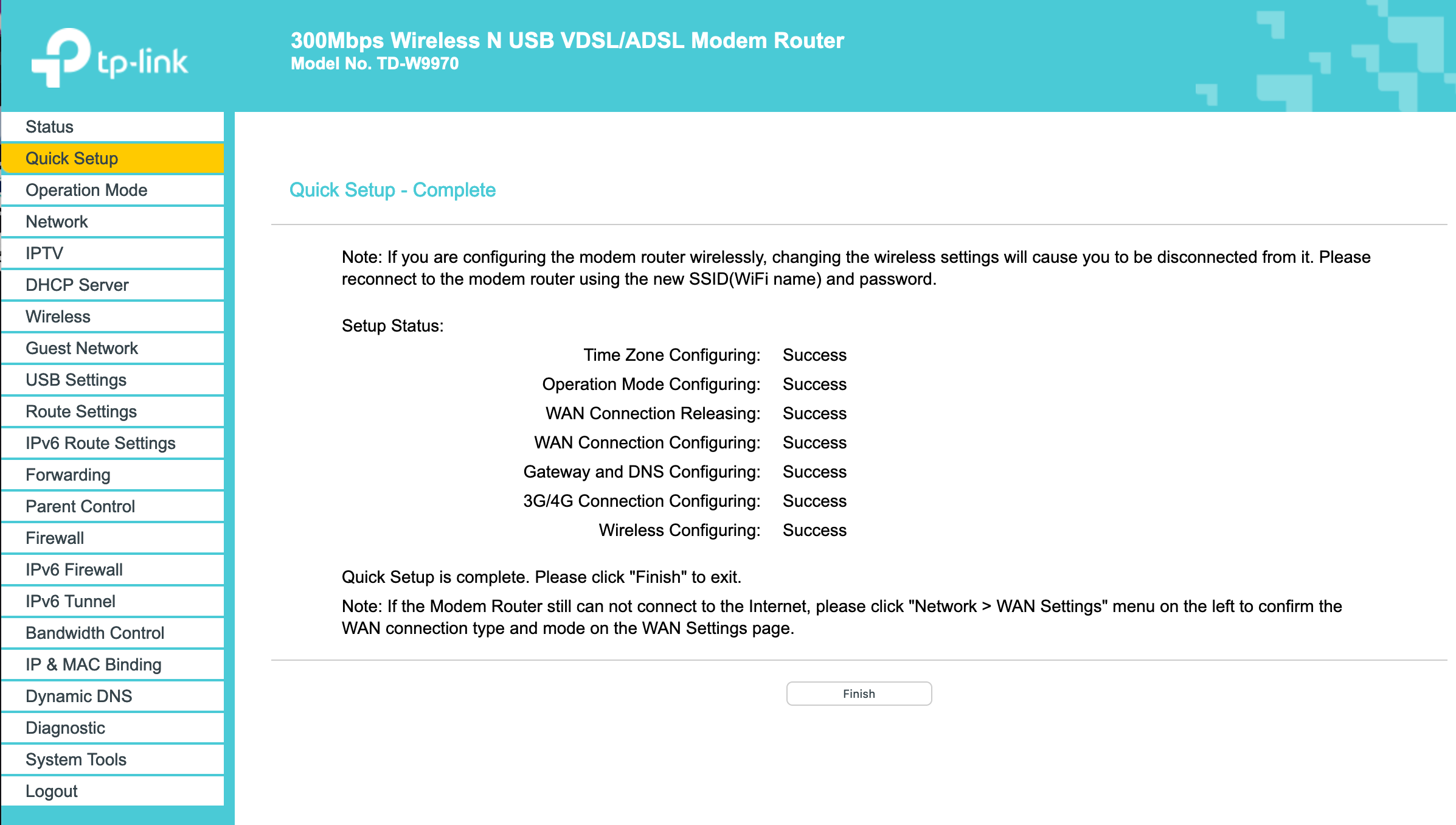 10) Setup is complete and the router will connect to the Vispa network. If you click "Status" from the left menu, you can see the connection statistics and details.